Beauty treatments
The Semeraro Hair Salon offers a wide range of beauty treatments

Much more than a simple hair salon, the Semeraro Hair Salon offers a range of beauty treatments that promote wellness and well-being. Enjoy a warm welcome in a luxurious setting and let yourself by pampered by expert hands. Our goal? To ensure you feel good about yourself at all times.
02 514 28 58
info@maison-semeraro.com
Closed today Open tomorrow
Monday

09h00 - 18h30

Tuesday

09h00 - 18h30

Wednesday

Closed

Thursday

09h00 - 18h30

Friday

09h00 - 18h30

Saturday

09h00 - 18h30

Sunday

Closed
A venue that promotes well-being
Located in a magnificent mansion in the heart of Ixelles, the Semeraro Hair Salon offers its clients a setting that is as elegant as it is soothing thanks to its high ceilings, large spaces, sophisticated décor and abundant light.
Not only do we do take the greatest care with your hair, but also your face and hands. Our team of specialists wants to make sure that you have an enjoyable experience and are completely satisfied.
Beauty treatments for hands and face
Our team of professionals offers the following range of beauty treatments:
Simple manicure
Manicure with application of classic varnish
Application of classic varnish
Eyebrow shaping and tinting
Eyelash shaping and tinting
Day make-up
Evening make-up
Wedding make-up
Our hair styling and colouring services
The Semeraro Hair Salon listens attentively to your wishes and combines this with expert and creative hair styling services:
Women's hair styling
cuts, blow-drys, upstyles, extensions, Brazilian straightening
Men's hair
cuts, beard styling
Colouring
uniform colour, highlights, balayage, coulage (colour correction), ombré, etc.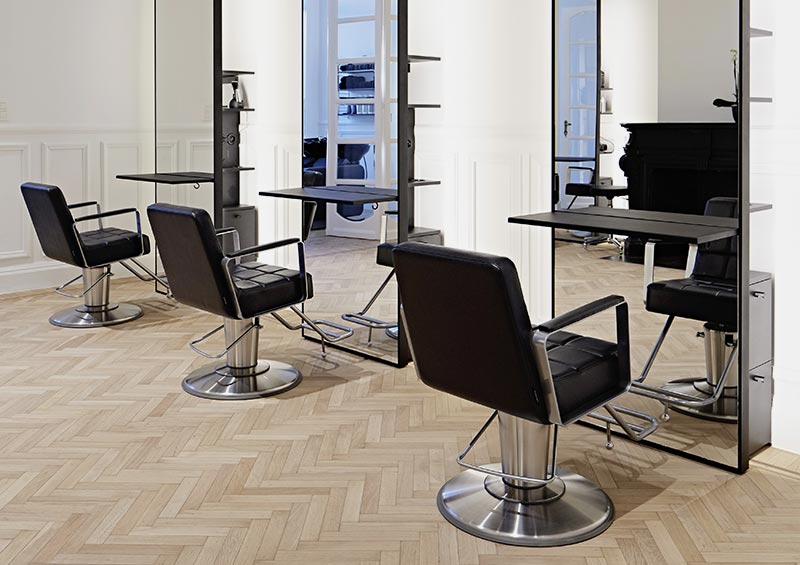 Discover all our hair styling services and prices.
Do you have a question or need information?
Contact us by telephone, email or by filling in the contact form below. Our team will get back to you shortly.